Skip to content
Skip to navigation menu
Wurth USA
air conditioning maintenance
June 2022
---
Summer is here, meaning air conditioning maintenance is critical! Luckily Wurth USA has you covered with our June Lighthouse publication. Get your customers' air conditioning systems operating at the highest level with the following products: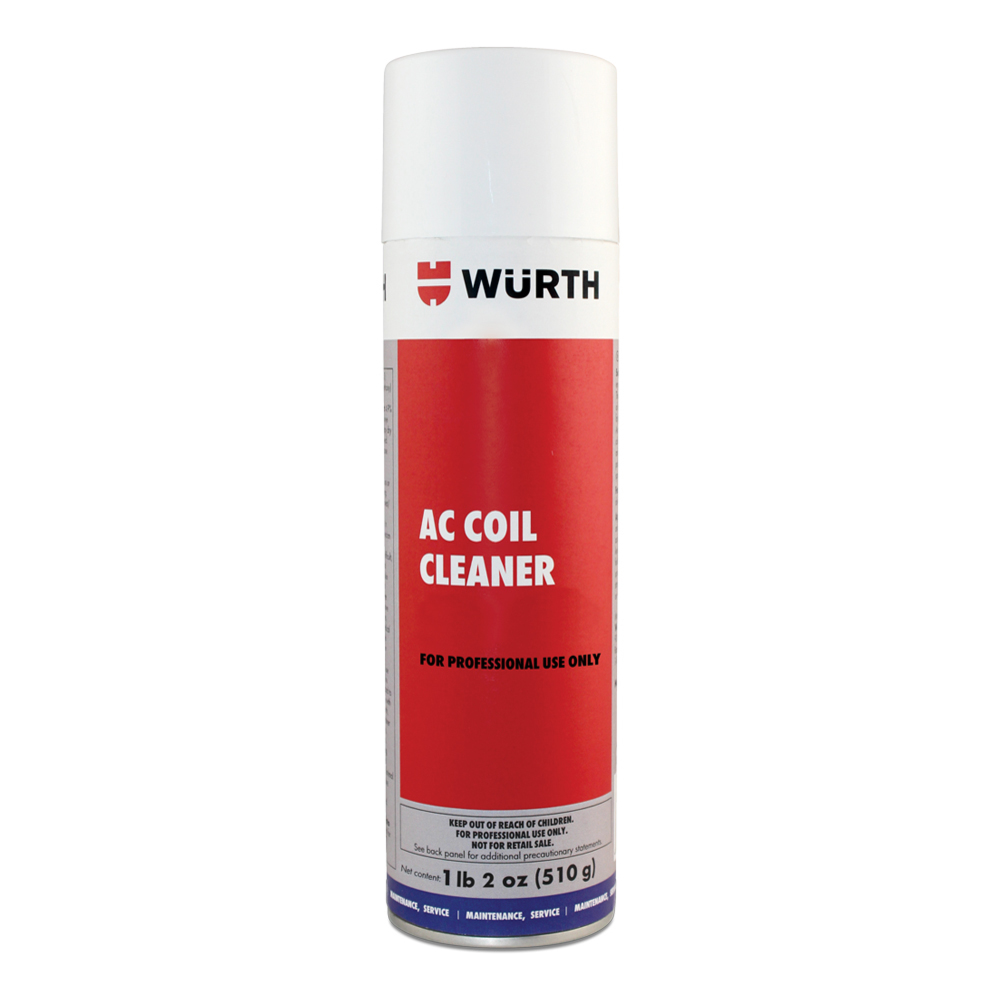 AC Coil Cleaner
$9.590
To promote efficient heat transfer and reduce cooling costs, use this convenient foaming aerosol formulation. Designed to clean coils in window and rooftop AC units, it's easy to use and clean way tough soils without the need for heavy containers or dilution systems. Just spray on and the highly effective foam does all the work.
---
A/C Leak Stop With Dye 4 Oz
$25.310
Specially formulated to stop air conditioning leaks on rubber hoses, gaskets, seals and all types of O-rings including HNBR, Nitrile and Neoprene. Charges into air conditioning systems with standard R-134a value and hose. A/C Leak Stop with Dye does not contain polymers and will not block or harm A/C system components.
---
Universal A/C Dye
Features:
• Certified to meet SAE-J2297 Standards
• Compatible with R-12, R-134a and 1234YF systems, Hybrid Safe
• Compatible with all types of oil
• Dye service labels included with dye
• ¼ oz. recommended for every 4 lbs. of refrigerant
---
A/C Intake Refresher Kit
$36.560
Get your fresh-smelling air conditioning system back! This two product kit enables comprehensive cleaning of your vehicle's air conditioning system. Odor causing contaminants deep within the evaporator core and intake are dissolved and removed.
---
A/C & Heating System Treatment 6 Oz
18.220
Air Conditioning & Heating System Treatment is specially formulated to handle the problems associated with moisture and deposit accumulation in heater and air conditioning systems. The powerful lemon fresh fragrance and chemical odor counteracting system does not just cover up malodors but effectively eliminates them at the source. It can even help refreshen systems subjected to cigarette smoke, food odors, pets, and other undesirable aromas. The forceful spray and easy-to-use actuator and extension tube assembly allow for access to recessed chambers without disassembly. Formulated with the environment in mind, this water based product has no CFCs or other ozone depleters.
---